1D POTL
Post Jam Version : 1D : Puzzle On The Line
---
Hello everyone !
New post jam version
I have worked on an update to the game. I made some changes to make the game more understandable.


Now, the player is indicated by an arrow and do not hide the origin cell.
The value you add to others cells is indiquated
You can display colors values with the V button
A little phrase per level explain the game gradually
Transitions between levels have been changed
Now, there's no need to drag and drop the player. Only the click is require to validate the movement
You can change the screen size
There's a new ending :)
I've changed the cryptic name. Now it's called 1D POTL. POTL stand for Puzzle On The Line :)
Here's what it look like now :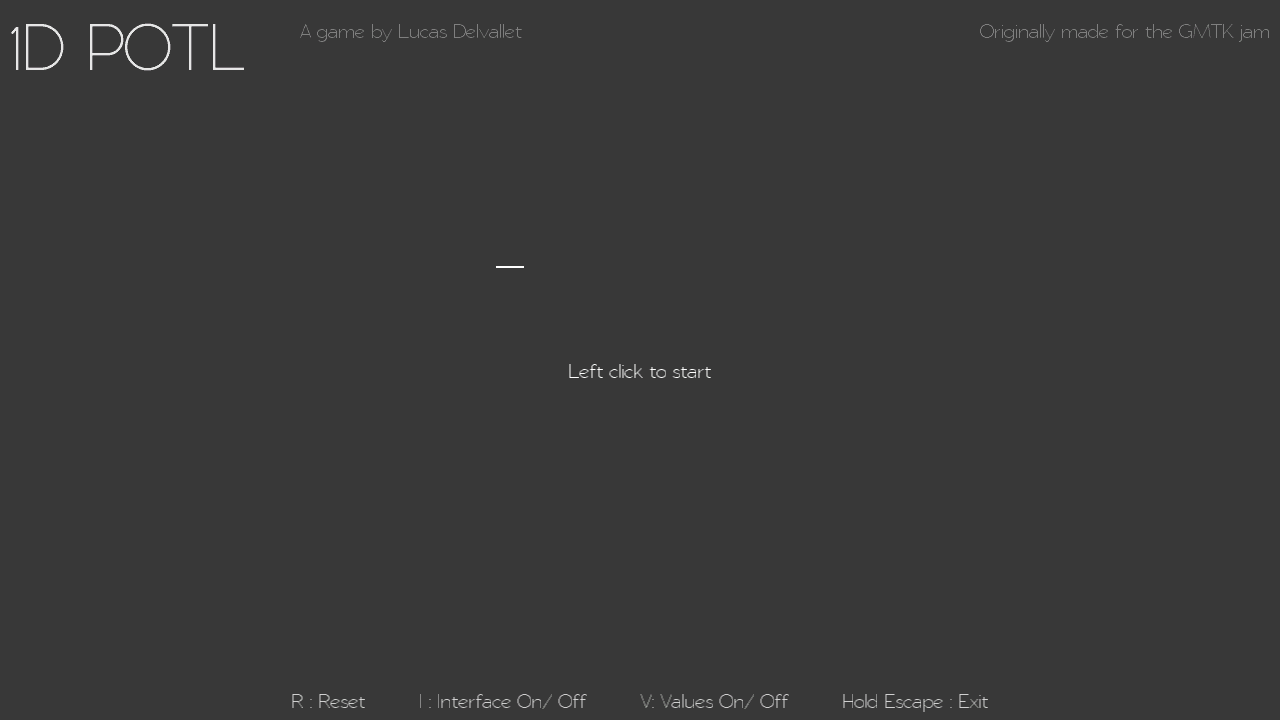 Enjoy !